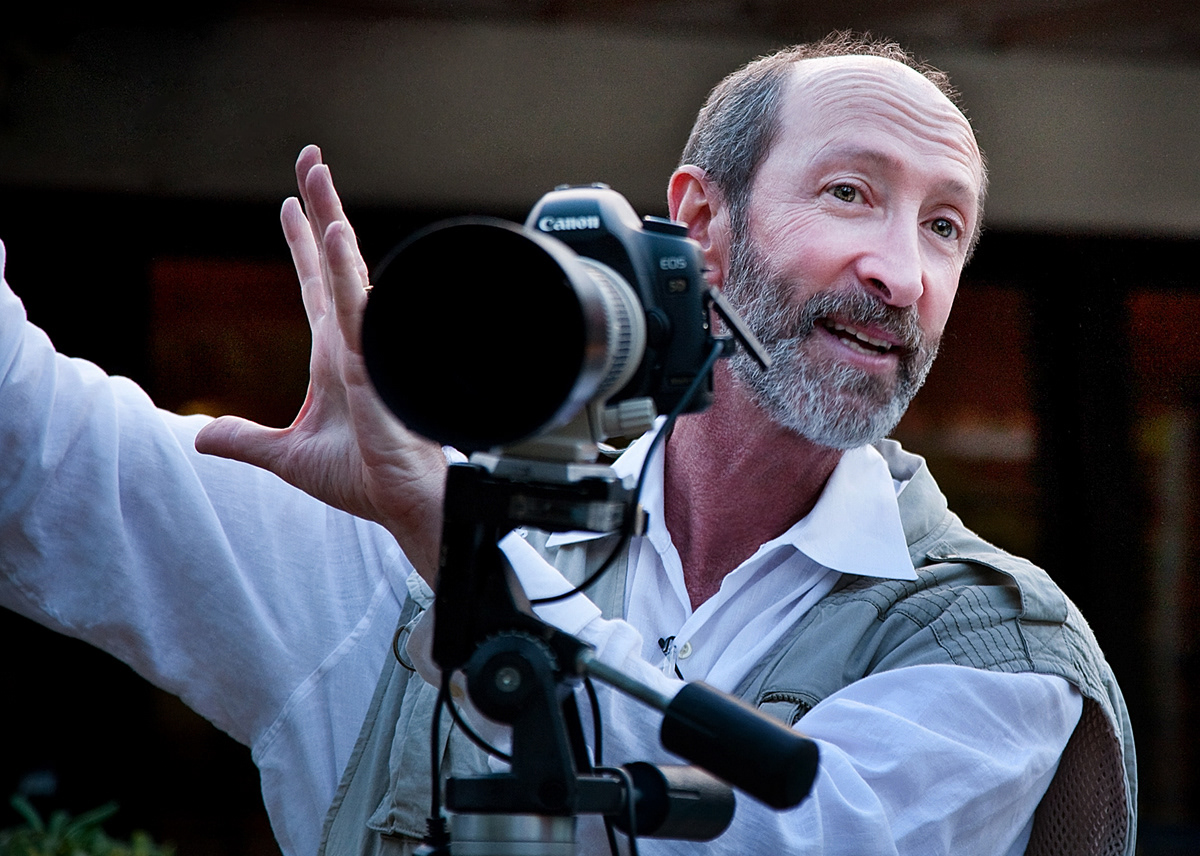 ...about

J

on

W

olf,

M.P

HOTOG.,

C

R.
Award-winning photographer Jon Wolf's career as a professional photographer spans more than forty years and countless artistic images. Jon and his wife Gisele are the first portrait photographers in Tucson recognized as "Master Photographic Craftsmen," an elite International Degree. The Professional Photographers of America has six times selected portraits created by Jon for the prestigious International Loan Collection. Three of those portraits were honored out of more than 7,000 nationwide to be displayed at Epcot Center. Jon's images have also been exhibited at Photokina, one of the world's top photography exhibitions in Germany, and are published in various professional publications and books. In Arizona photographic competitions, Jon has been awarded the "Best of Show" trophy and is the only person ever awarded the "Arizona Photographer of the Year" title four times. Jon's recognitions and awards include the distinguished Artisan and Apple titles, Arizona's coveted "National Award" for service, seven of the prestigious Kodak Gallery Crystal Trophies as well as a Fuji Masterpiece Trophy. In May of 1999, Jon's accomplishments earned him induction into the Cameracraftsmen of America. The CCA is an exclusive, 113-year-old association, comprised of 40 active members who are among the greatest photographers in North America and Europe. Six of Jon's photographs were chosen to be included in the 100th Anniversary Edition of the Cameracraftsmen Book of Images unveiled in New York City.
 
In addition to his recognition by the photographic industry as a sensitive artist, his peers recognize him as a brilliant businessman with his cutting edge creative techniques and precise communications. Eastman Kodak has presented his successful ideas in one of their national seminars. Jon is a past national councilman for the Professional Photographers of America, was on the board of directors of  the Arizona Professional Photographers Association for 11 years and is a past president of the Tucson Professional Photographers Association. Jon is in constant demand to teach his unique and creative style at professional photographic schools and seminars from coast to coast. His studio is recognized as one of the leading portrait studios in North America. His portraits are displayed in every state in this country and in over 85 foreign countries.

Jon's 27-year-old daughter Lacey is an incredible portrait artist! Everybody loves her and the gorgeous portraits she creates for her clients. Click

HERE

to see her work.